DIRECTOR'S NOTE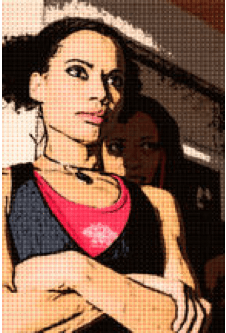 On January 5, 1998 I was held at knifepoint for a night by my boyfriend.
It was the best thing that ever happened to me.
It forced me to look at a lot of choices I had made in my life that weren't serving me and of course, being an artist, I explored this through my art.
CHICK started out as a feature film called "Guerilla Girls". It was about a group of girls who went around beating up men that were a**holes. It was dark. It was angry. I was definitely working it out.
Then I read an article about a girl in New York City who dressed up like a superhero. She traveled the bar scene rescuing girls, who'd had too much to drink, from men looking to take advantage of them. She called herself Terrifica and I was instantly intrigued. She seemed lonely and desperate to connect and had found this strange way to try and fit in.
She was the inspiration for reworking my story around the idea that my main character wanted to be a superhero to feel worthy. Yes, she still beat up men at this stage.
I continued to play with it and the superhero Fantastica was born. But there was still something missing, and even though it was cathartic to have her hunting down jerks, it still wasn't appealing to me as an overall story.
I put it away and let it sit for a couple of years.
By the time I revisited the script, I had become fascinated with the internet. I loved the power it put back in the hands of the individual to connect with and develop a direct relationship with an audience. I wanted to explore the possibilities the World Wide Web had to offer. I decided to delve in using the Fantastica character and what happened to her before she actually became Fantastica. CHICK the web series was born.
It took another couple of years for me to find the lightness that now exists in the story. Many times people told me to just shoot what I had but it never felt right. I desperately wanted to show the humor as Lisa went on a journey to figure out how to turn her crappy life around and feel fulfilled.
I'm so glad I listened to my intuition and waited. Even when life is hard it's got some serious humor mixed up in there. I hope that's what the audience experiences as they go on this ride with Lisa.
This is how the CH!CK adventure began…
-Kai Soremekun
THE CHARACTERS
LISA a.k.a. CH!CK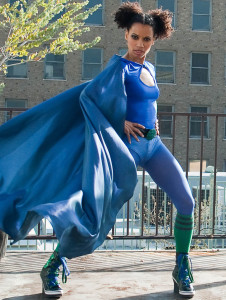 As a child Lisa dreamed of being a graphic designer, a dancer, a veterinarian, and a superhero. Anything was possible because Lisa knew she was destined for greatness. But years of cruel relationships and dead-end jobs has left her emotionally beat down. The more Lisa tries to dig herself out of a hole, the further she seems to fall, until one day she gives up and fate steps in…
DOROTHY a.k.a. DOT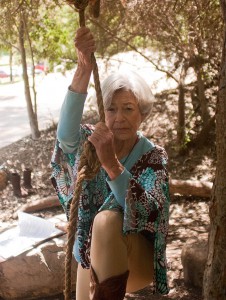 A feisty attitude wrapped in a small package and pushing eighty, Dot's motto is…"Take a few lovers, travel the world, and don't take any crap." Claiming to be a retired superhero, Dot offers to help Lisa realize her dream of becoming a superhero.
LEONARD a.k.a. THE MARTYR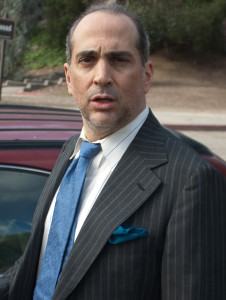 A ruthless attorney, one day Leonard snapped. He walked away from his high-profile gig and disappeared off the grid with only the clothes on his back…a tailor made suit. Now, Leonard lives on the streets, dedicated to helping anyone in need.
HUNTER a.k.a. THAT YAHOO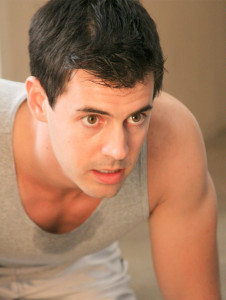 From the outside Hunter is the image of perfection – charismatic, intelligent, handsome. Beneath the surface Hunter holds many secrets. Manipulative and a habitual cheater over the three years Lisa and Hunter have been together, he uses his charms to keep Lisa captivated.
LILY a.k.a. WILDFIRE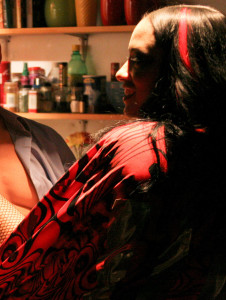 The mysterious female superhero, Lisa catches Hunter with, Wildfire is a sexy, vixen who should never be crossed.
THE CAST & CREW
CAST
Kai Soremekun
…Lisa / Fantastica
Pat McNeely
…Dot
Ron Wells
…Hunter
Richard Gadas
…Leonard
Melissa De Sousa
…Wildfire
Arif Kinchen
…Maintenance Man
Dawn Moeller
…Young Dot
Jason E. Kelley
…Man
Barbara A. Fisher
…Woman
Jasmine Rose
…Cat Woman
Cassandra Rachal
…Wonder Woman
Haile D'Alan Tsalani
…The Usual Suspect
George Zaver
…Bus Rider
Kimberly Huie
…Herricane Furie
Tracey Ali
…Amoura
Tanya Bershadsky
…Regina
CREW
Kai Soremekun
…Producer / Writer / Director
Melanee E. Nelson
…Producer
Kimberly N. Huie
…Producer
Barbara A. Fisher
…Co-Producer
Shyla Cochran
…Asst. Script Supervisor
Sandra Valde-Hansen
…Director of Photography
Crosby Buhl
…1st Assistant Camera
Kyle Dare
…2nd Assistant Camera
Brian Mull
…2nd Assistant Camera
Kimberly N. Huie
…Production Designer
Siobhan O'Brien
…Set Dresser / Prop Master
Alison Jarvis
…Set Dresser
Edwin Kim
…Gaffer
Kevin Lapsley
…Grip / Electric
Nathaniel Nickels
…Electric / Still Photographer
Julian Sterbick-Myers
…Dolly Grip
Daniel Galindo
…Grip
James St. James Stevenson
…Grip
James Bradford Huston
…Grip / Boom Operator
Jesse Bullard
…Grip
Jamie Witham
…Key Makeup Artist / Hair
Sam Saldivar
…Makeup Artist / Hair
Jose Vargas
…Sound Mixer
Rachel Stivers
…Costume Designer
Silvanne Park
…Set Stylist
Jeri Kalvan
…Stunt Coordinator
Joshua Bradley
…Asst. Stunt Coordinator
Devon Turner
…Set P.A.
Jack Kalvan
…Still Photographer
Gregory Storm
…Still Photographer
Damon D'Amato
…Still Photographer
George Tam
…Still Photographer
Hugh Burruss
…Still Photographer
Beatrice Murch
…Still Photographer
Julie Turner
…Videographer
Olivia Mizzi
…Videographer
Michael Norville
…Behind-the-Scenes
Shyla Cochran
…Stand-In (Lisa)
Paul E. Marshall
…Set Masseur
David Raiklen
…Composer
Michael Kao
…Sound Design
Carl Edwards
…Colorist
Justin Herrmann
…VFX Artist
Steve Molter
…Additional Music
::thinkstandard::
…Additional Music
Ron Wells
…Additional Music