5 Things You Need To Know To Conquer Fear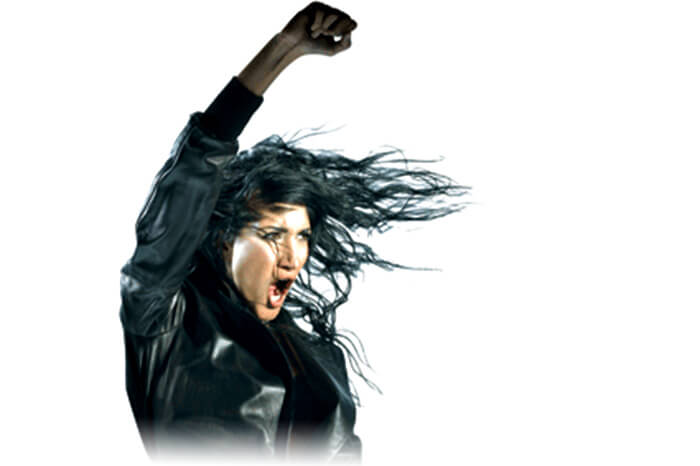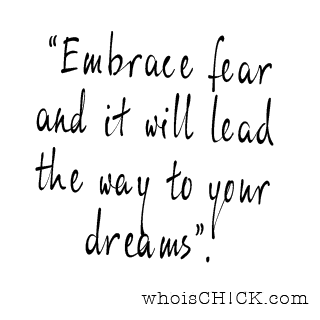 I am on a mission to change the way you interact with fear
Fear is the number one thing that stops us from realizing our dreams; from realizing our goals; from honoring our purpose for being here.
Fear prevents action. Fear limits our freedom.
What you accomplish in life is largely determined by how you deal with fear.
During my experiments with fear I've discovered some good things to know to help you conquer fear and create a life you love.
1. EVERYBODY IS AFRAID
You are not alone. Fear doesn't bypass anyone.
Whether you're rich, strong, beautiful or all of the above fear will be a part of your life.
It never goes away. There is nothing that can be done to destroy it.
Sharing our fears and putting them out in the open can help lessen their power.
Look at your life and find one point where you're afraid.
Share your fear with someone you trust. See what happens once it's swirling around in the Universe.
Our fears are often scariest when they stay inside our head and fester.
2. YOU CAN MAKE FEAR SHRINK OR EXPAND
When you move toward fear it shrinks. When you move away from fear it grows.
It's counterintuitive but it works.
Our natural tendency is to avoid fear at all costs. I get it, fear does not come with a warm and fuzzy feeling.
The goal is to retrain how we respond to situations where we're afraid and change our relationship with fear.
Greatness and fear go hand-in-hand.
If you want to tap into your greatness you gotta make friends with fear.
So what's your relationship with fear?
F ORGET
E VERYTHING
A ND
R UN

OR

F ACE
E VERYTHING
A ND
R ISE

If you're in the Forget Everything And Run category that's okay.
Half the battle with changing behavior is becoming aware of it. You can't change something you're not aware of.
The goal is to take baby steps and move towards more and more moments of Facing Everything And Rising above it.
3. COURAGE = ACTING IN THE FACE OF FEAR
Many people think in order to be courageous you have to stop being afraid. Honestly, I don't know how the heck you accomplish that if you're human.
No one in history has done anything great without feeling fear.
It's not about getting rid of fear. It's really feeling afraid and acting anyway.
4. FEEL FEAR RATHER THAN THINK ABOUT FEAR
There are two levels of human consciousness.
Thought Level
At this level we try to reassure ourselves with thinking.
It's not that effective and can actually turn on you starting to create worst case scenarios which prevent you from taking action.
The second level of human consciousness is the
Work Level
This is a deeper level where instead of thinking you use tools repeatedly that make you feel fear over and over again.
It forces you to continuously live outside your comfort zone.
One of the greatest enemies to realizing your potential is your comfort zone.
It's serious!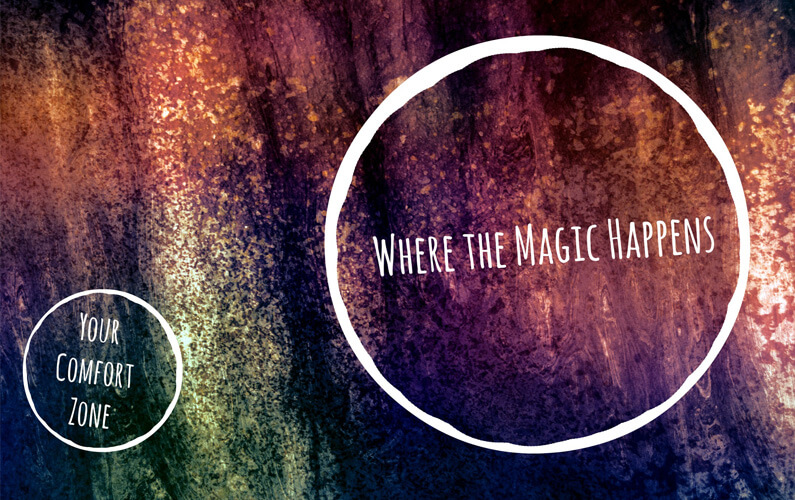 5. THE MORE YOU CONFRONT FEAR THE BETTER YOU GET
Overcoming fear is a skill. Like any skill the more you practice it the better you get at it.
Follow Eleanor Roosevelt's advice…
Give your courage muscles a workout and push yourself outside your comfort zone every day.
It's the fastest way to develop a better relationship with fear.
The more you do it the easier scary things will be to conquer.
Remember you are a superhero.
As superheroes we have to commit to never letting ourselves be ruled by fear.
When you develop the ability to act in the face of your fears it syncs you up with the Universe and allows you to move forward with more ease.
Courage creates synchronicities and mobilizes the universe to give you things that you wouldn't otherwise be able to avail yourself of.
That's real power. That's being a superhero.
Anyone of us can have this power if we do the work.
I love this clip from We Bought A Zoo. It features my promise to you.
Perform 20 seconds of insane courage and something great will happen.
I promise!